Fixed - Unable to open Windows Security in Windows-11
October 16, 2021
Unable to open Windows Security in Windows-11:
After updating windows to Windows-11, I was unable to open Windows Security. Even if you try to open it from the main menu, it doesn't work.
It simply shows a popup to find for an app on windows store.
How to fix this:
You need to run a simple command to fix this issue.
Search for the Windows PowerShell, right click on it and run it as an administrator: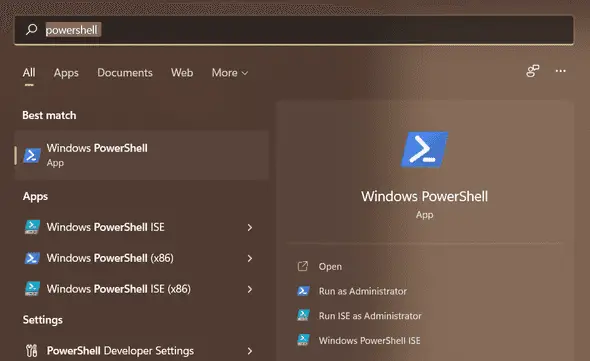 Open it and run the below command:
Get-AppxPackage Microsoft.SecHealthUI -AllUsers | Reset-AppxPackage

Done.
It will take some time and once the installation is done, you can close it and you will be able to open the Windows Security app.
---